Repair your broken Apple iPhone and iPad screens here at Repairtech RX.
We use only quality parts and specialty tools to replace the glass and LCD on your iPhone or iPad here in Sudbury.The cost of the repair depends on the make and model of your device and the kind of damage to it. Ours is the only store in Sudbury with the ability to just change the cracked glass on your iPhone retaining the original LCD which makes an expensive repair much cheaper for you, however even if your entire screen is shattered and not working we can still make your device look like brand new within the hour.  Visit RepairTechRX located on 1212 Lasalle or call us @ 705-920-0747 for quick, quality screen repairs. You won't be disappointed!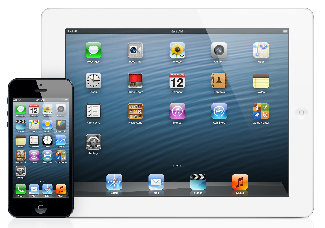 Features:
Cracked iPhone screen repair in Sudbury within the hour.
High quality frame alignment tools to ensure the device looks good as new
Glass only repairs allows us to fix / replace just the cracked glass making the repair cheaper for you.
OEM parts ensures the best quality.
Experienced technicians ensures attention to detail and excellent customer service.
30 day warranty on all our repairs
The best prices in Sudbury guaranteed.
iPhone 4G/4S: Call now for a quote.
iPhone 5G/5C/5S: Call now for a quote.
iPhone 6: Call now for a quote.
iPhone 6 Plus: Call now for a quote.
iPhone 6S: Call now for a quote.
iPhone 6S Plus: Call now for a quote.
iPod 4: Call now for a quote.
iPod 5: Call now for a quote.
iPad 2/3/4: Call now for a quote.
iPad Mini 1/2: Call now for a quote.
iPad Mini 3: Call now for a quote.
iPad Air: Call now for a quote.
iPad Air 2: Call now for a quote.
A broken screen isn't the only thing that can go wrong with your iPhone, some of the most common issues with apple devices apart from broken displays are problems with charging the device, the various control buttons malfunctioning or the battery starting to give out. Whatever the problem may be we can diagnose the problem accurately and have the device repaired quickly and efficiently.
Features:
Repair small parts such as a malfunctioning speaker, microphone etc.
Repair phones that have trouble charging.
Battery replacements available for all Apple devices.
Inspections to diagnose malfunctioning phones.
Soldering and PCB repairs.
Data transfer and recovery service.
Same day repairs ensures you are away from your device as less as possible.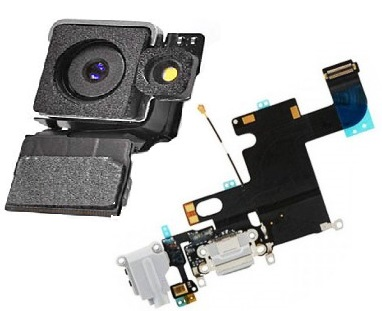 Water is to phones and other electronics what kryptonite is to superman. The key to fixing a water damaged device is preventative measures, bringing the device to us ASAP enables us to take steps to get rid of moisture as quickly as possible and also replace and repair any parts as necessary. The key with water damage is to take steps to ensure there is no further damage to the device due to corrosion from moisture. For the best iPhone repair Sudbury contact RepairTechRx.
Features:
Treatment with iso-propyl alcohol to remove moisture and corrosion.
Attempt to recover data from water damaged iPhones.
Using OEM replacement parts to repair devices.
No inspection fee is charged if you are charged for a repair.
$25 inspection payable only if no other repairs are performed.